Jillian Sullivan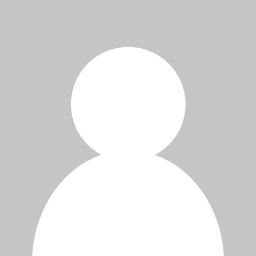 ---
Genre:
Skills:
Branch:
Otago Southland
Location:
Oturehua
Publications:
---
A Way Home (Potton and Burton)
When life as she knew it ended, with her marriage over and her last child off into the world, writer Jillian Sullivan set out to fulfil a long-held dream of building a strawbale house. The house that emerges through this memoir is a physical testament to the rebuilding of a life, and of moving past loneliness and loss to find a place to call home.
Fishing from the Boat Ramp - A Guide to Creating (Steele Roberts)
Here is a book to inspire, impel and sustain the person who wishes to live creatively. It is an allegory about a writer who struggles with her craft, with motivation and most of all with doubt. One day a guide, whom she calls Godfrey, turns up. From winter till spring, on the beach where the writer lives, in the mountains and by the valleys and vines, the writer asks and Godfrey explains: what it is, this creative life, how to live it, and how to keep on going.
Parallel (Steele Roberts)
This sequence based on Sullivan's Kathleen Grattan Prize winning poems captures that time in life where everything changes: children leave home, parents die, a partner has a midlife crisis and new life arrives. Poignant, humorous and honest meditations on love, loss and reconnection across the generations.
Shreve's Promise (Scholastic)
Shreve's Promise was the winner of the Tom Fitzgibbon Award in 2003. Its bad enough that Shreve's Mum has left to go and live in a commune, and that her Dad appears to be very taken with the housekeeper … now she has this strange apparition to contend with who calls herself Melissa and who is asking Shreve to help her mother, Zelda.
What About Bo? (Scholastic)
Children's Literature Foundation of NZ Notable Book for 2006. What Jack wants more than anything is to train Bo as his own working dog and make his father proud of him. But now Jack's father has left and Bo's life is in danger.
Myths and Legends - the Gift of Stories from our Cultures (Pearson Education)
This book is a collection of great myths and legends from some of the main cultures that make up the heritage of many New Zealanders and Australians today. Stories from Europe, the Pacific, New Zealand and Asia are are retold in a style accessible for teenagers and adults. Teacher resource CD available from Pearson Education.
A Guide to Creating (Ebook)
"Many people have rejected old religious structures that have no meaning for them, and have begun a search for authentic experience that will satisfy spiritual hunger," Joy Colwley writes. "Creativity in all its forms – social, artistic, domestic - tends to take the creator beyond the personal and into the great heart of creation where there is an experience of the interconnectedness of all things. But there is not much written about this process, at least, not much written in language we can all relate to. It takes a special kind of talent to take the mystical, and present it in a form that is as simple and delicious as bread and butter pudding. In A Guide to Creating Jillian Sullivan has done just this."
Hey Tony (Orchard Press)
Hey Tony (1999) is a collection of short stories for teenagers. Ideal for reluctant readers, these are tough, honest stories for those who live on the frontline. Janice Marriott writes that the stories "capture small moments so perfectly that reading the collection is like looking through your family photo album. You recognise everybody. Read this book and take a journey into the heart of the New Zealand." Republished as Launched and Other Stories by Pearson Education in 2005.